What is Connexions?
The ConneXions module centralizes and organizes information on your business contacts (customers, suppliers, partners, etc.), which allows you to generate specific lists and reports based on a multitude of criteria.
Create and manage an unlimited number of contacts whose information is integrated into customer and supplier files.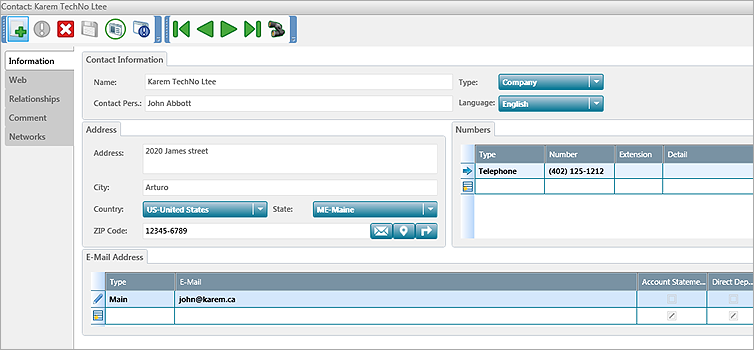 Define the relationships between your contacts for greater accuracy in your reports.

Manage customized lists to communicate with specific groups of contacts.
For example: contact information for the "sales representatives" of all my suppliers, my contacts in region x, my customers who purchased for more than $x last year, my customers who purchased product x, etc.)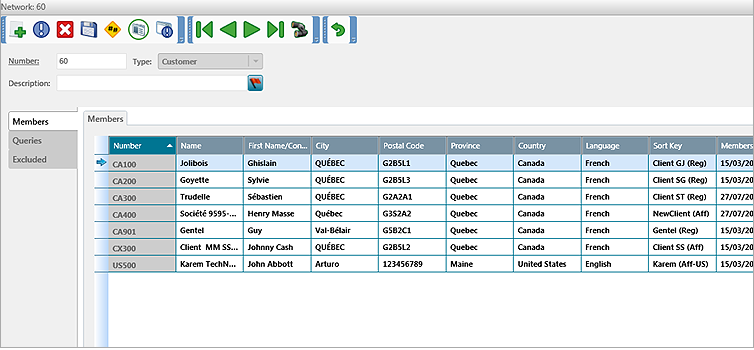 Send your statements of account by email to all your customers in a single mailing.