Accounting
Management tips
6 best practices for managing your business credit card
A business credit card has many advantages, but using one also comes with its own risks. Improper use of your card could cause you financial problems that are hard to fix, which is why you need good management practices.
If you have a small business, you have probably considered obtaining a business credit card or already have one. Credit cards are a good resource for managing your business. They can be used to simplify urgent purchases, help out when you lack liquidity, accumulate points and rewards, and more. However, credit cards can be a source of problems when they are not properly managed.
To avoid these problems, we are presenting 6 practices that will help you properly manage your business credit card.
01
Establish a use plan
You have planned a budget, why not adopt a plan for using your credit card? It is important to have a plan to manage and use your business credit card. Who will have access to it? In what situations do you want to use the card and when would it be preferable to pay by cheque?
Having a plan and establishing certain restrictions will allow you to keep control of your credit card so that it remains an asset for your business and not a burden.
02
Pay your balance in full (and on time)
A credit card is a beneficial and affordable tool, as long as you pay your balance on time and avoid interest charges, which can end up causing you a lot of trouble.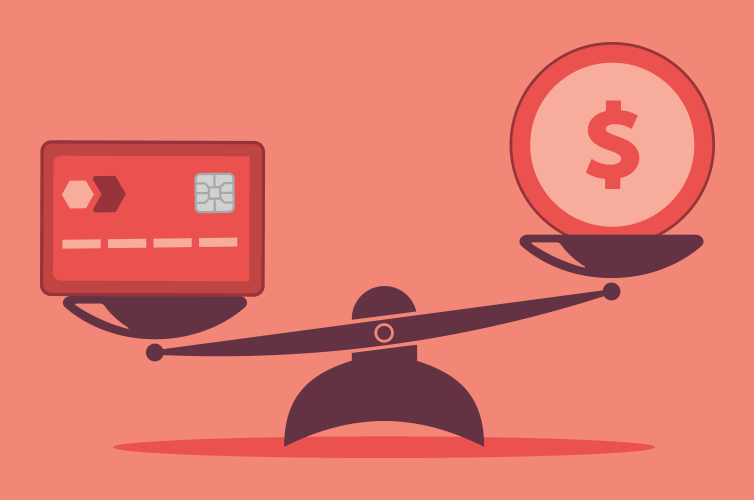 Paying on time may seem like an obvious practice, but many business owners miss their payment deadline. It's not because they don't have the funds, but rather because they are overwhelmed by everything they have to do each month, so they completely forget to pay their credit card.
In other cases, it may be hard for the business owner to pay the balance in full when unexpected expenses or other unforeseen circumstances arise during the month. One advantage of a credit card is that in case of a problem (customers who pay late, material that breaks down and needs to be replaced quickly, etc.), you can use it as a quick way to get a cash advance and not pay your own suppliers late.
Even without unexpected events, make sure that you don't use your credit card when you don't have the cash to pay the account at the end of the month. Abuse and improper use of your credit card could cost you a great deal in interest charges and affect your business's credit rating.
Whether it is by setting a reminder so that you don't forget to make your payments or to review your credit card purchases, it is essential that you pay the balance in full each month.
03
Don't mix business expenses with personal expenses
For a business owner, it may be tempting to use the business credit card for personal expenses in order to accumulate points or rewards, but believe us, the risks are not worth the trouble.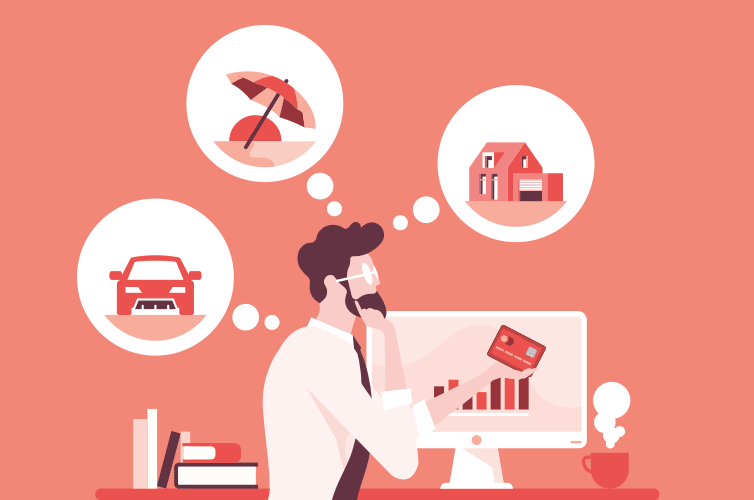 Mixing your personal expenses with your business expenses can complicate the management of your finances at the end of the month, especially if it is your accountant who checks your statements. It also makes things more difficult when the time comes to close your financial year. You must therefore completely separate these two aspects of your life.
04
Be careful
Credit card fraud is the last thing that you want to have to deal with. To avoid this, it is important to be careful and always keep your business credit card safe (does the photocopy of the credit card in the receptionist's drawer in the office's entrance sound familiar?).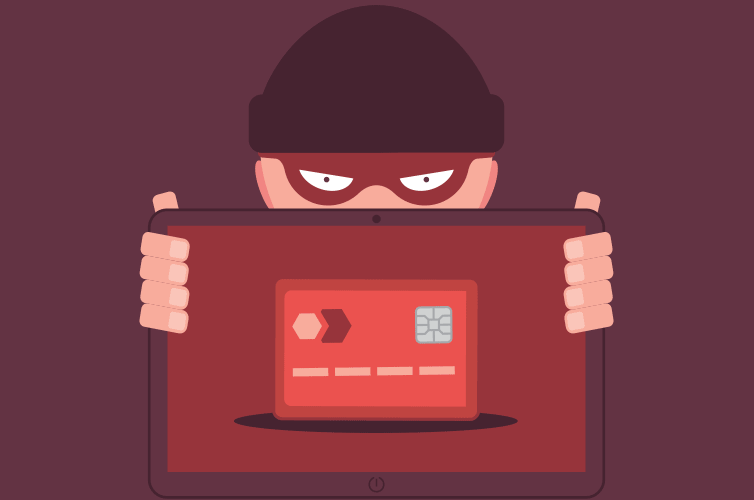 If you have employees who regularly need to use a credit card for their work, it is best to provide them with their own card. That will make it easier for you to follow each employee's expenses on an individual statement, rather than trying to figure out who spent what on a common card statement.
These measures are particularly important for your business since, unlike personal credit cards, business credit cards do not benefit from the same protections in case of fraud. We recommend that you learn about the existing protections from your financial institution in order to find out what your protection options are.


Did you know?
Some financial institutions offer the option of limiting the types of transaction on a credit card, such as transactions in a restaurant. You can completely block them if you don't want the business card to be used for this purpose.


05
Keep your receipts
Keeping your card receipts is a habit you should develop from the beginning. Reserve a drawer in your filing cabinet or place an easily accessible box on your desk and put all your credit card receipts in it. You will find this practice to be very useful when the time comes to close your financial year, since your credit card statements cannot be used as proof, but your receipts can.
You should also ask your employees who use the card or who have their own card, to always keep their receipts. If you have questions about their transactions, you will be able to get an answer quickly.
Eventually, if too many employees end up with a credit card, it becomes very hard to recover all the receipts (that's when your accountant starts to like you a little less). In this situation, it may be preferable to withdraw the credit cards from people who need them less and set up an expense account system instead. Trust us, you will save yourself a lot of trouble.
06
Check your statements each month
This may not be the most exciting advice, but it is part of the best practices for managing a credit card and you shouldn't ignore it! Like the bank reconciliation, checking your credit card statements is a process that must be performed monthly and will allow you to avoid unpleasant surprises later on.
It is by verifying your monthly statement rapidly that you can detect inconsistencies or errors. It will be easier to correct these mistakes by contacting your bank or supplier immediately. If you wait until the end of the year to verify if everything matches, it will probably be too late to make corrections. Take the time each month to make sure that all your transactions are correct, especially if you share your card with your employees.
Takeaways
It is important to know the advantages of your credit card and how to benefit from them, but it is even more important that you not abuse them. You will find that following the best practices to use and manage your credit card will be much more profitable than any rewards program.
When managed properly, your credit card is an important asset for your business. Along with your other tools and management processes, it will allow you to optimize your managing processes and reach your goals.
Are you looking for other ways to improve the management of your SMB? Talk to our team of experts and discover our numerous management solutions that could propel your business!