Accounting
Management tips
How to produce professional invoices on your own
The appearance and structure of your invoices are important, even if you are a very small business. Not only will producing clear and professional invoices help you to build your credibility, but also to be paid much faster and save precious time.
In fact, the way your business presents itself and your professionalism influence the perception that your clients have of you, as well as their decision to continue doing business with you. Your professionalism can take different forms. Your invoices and quotations are good examples.
Discover how you can produce your own professional invoices and quotations.
Acquire an adapted system
The first thing to consider (and the most important) is to acquire a tool adapted for billing.
First, this type of tool allows you to create invoice formats and templates that you can reuse and will save you a lot of time. It will also be much easier for you to follow up on your quotations sent, so that you don't lose potential sales, and follow up on your invoices so that you don't forget payments due and lose money.
In addition, with billing software, you are assured that your invoices always contain the necessary elements and that you can produce them quickly and easily.
This is what your invoices should always contain so that they are professional and easy to understand:
01
A header with your address and logo
In the event your clients need to contact you or absolutely want to pay you by cheque, it is important that your invoice header always contains your full address.
In addition, having a professional logo on your invoices helps to reinforce your credibility and your reputation with your customers. Your customers will also be able to quickly identify who sent the invoice and you will stand out from the competition.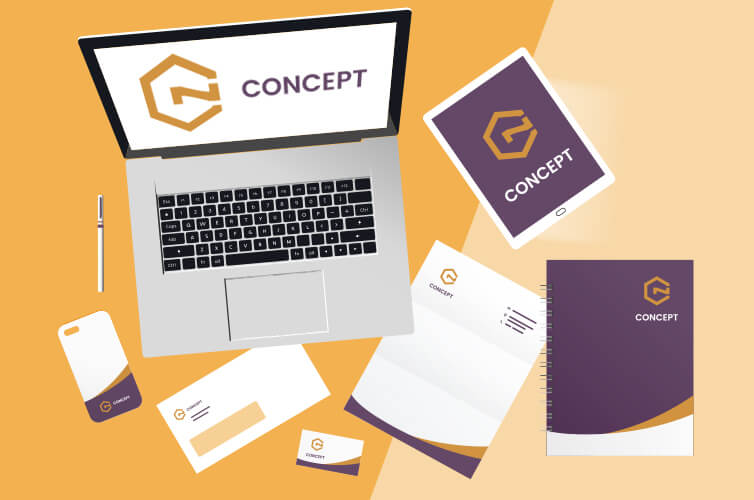 If your business still doesn't have a logo, there are online tools to help you create your own logo at an affordable price. This company is a good example.
With billing software, you can create an invoice template which always has your address and logo in your invoice header. It's that easy!
02
Customer contact information
It is also important to include your customer's complete address and, most of all, the name of your contact (the person who makes the purchase). That way, if your invoice goes to someone who doesn't know about the purchase, you will have a reference. It is best to know who the contact people are in each company department so that your invoices always reach the person in charge of billing (and especially payments), and not the marketing department, for example.
With your adapted system, you can easily include this element in your invoices, since the information already appears in your customer files. You will not have to look for your customer's address each time and you will avoid the errors caused by manual entry.
03
A clear description for each product or service invoiced
Your customers receive numerous invoices each month from different suppliers. It is therefore possible that they don't remember everything that is billed to them. That's why it's always best to include a clear description of the products and services that you sold them (or would like to sell them in the case of a quotation). With clear and detailed invoices, your customers will not have questions to ask you and will be able to pay your faster!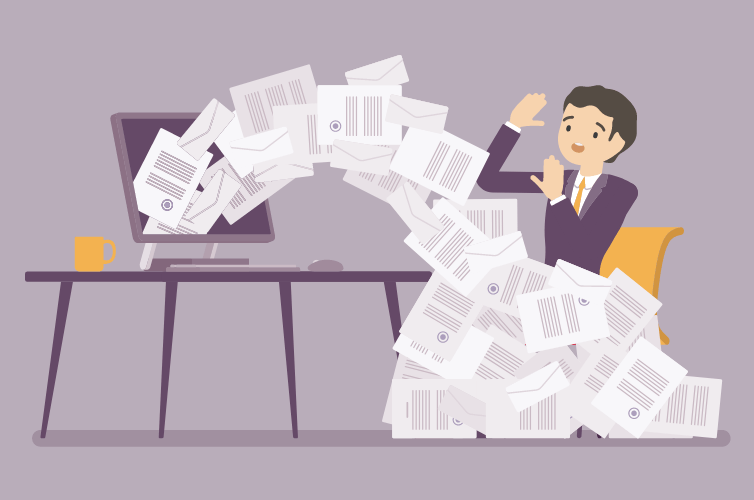 The advantage of having billing software in this case is that you can create a catalogue with completed files for each of your products. Therefore, you will not have to manually add product descriptions on each invoice. By selecting a product to add to an invoice, the description will follow automatically.
If you want to more efficiently follow your sales and quantities of products or services sold, that is something else you can do with your billing software.
04
Product categories and subtotals
One of the goals of taking the time to produce professional invoices is to make it easier for your customers to read them. As mentioned earlier, the clearer your invoices, the better your chances that they will be paid on time. You can help your customers to understand their invoices faster by dividing the list of products or services sold and by indicating the subtotal for each category.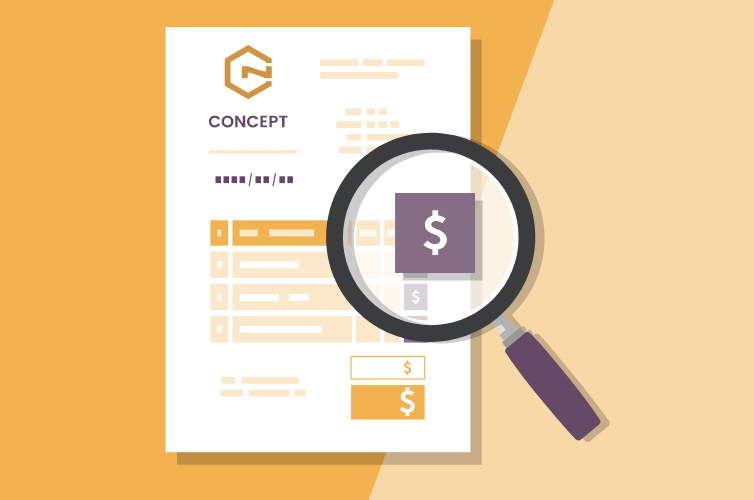 With your adapted system, not only can you create product files, but also categories to classify your products or services, which will greatly simplify your internal invoicing process.
05
Detailed amounts and tax numbers
These elements may seem obvious, but we feel that we should mention them anyway, since some paper billing booklets do not include the box for the tax number and sometimes a single box for the total amount of taxes. Your customers will likely prefer to see the detailed GST and QST amounts so that they can enter these amounts in their accounting software without having to calculate them manually.
Having billing software that calculates the tax amounts and displays them on your invoices automatically will avoid many headaches for you and will contribute to demonstrating your professionalism. This will help you to avoid making mistakes in your government reports.
It is important that the tax number always appears on your invoices, since the ministère du Revenu requires it for all businesses registered in the tax file.
06
The invoice payment method
If you remit invoices to your customers following the payment of an order or service provided, you will want to make sure to include its payment method. Once again, this is a way to simplify your customer's life, but yours as well.
For your customers, this information will make it easier to classify their invoices and make their accountant's job easier. The same applies to you, your accountant will be grateful to you for having clearly indicated on your invoices the way that they were paid.
This is another detail that you can easily add to all your invoices by using a billing solution. Such a solution allows you to manage your receipts by indicating the payment method used in order to balance your accounts at the end of the day or month-end.
A step that's worth the effort
Regardless of the size of your business, billing is a process that is part of your daily life and reality. Taking the time to find the right tool that will optimize and accelerate this process for you and which will help your customers pay you faster is not a step you want to skip. After all, your revenues are your livelihood!
Discover our mobile and flexible billing solution which you can use to produce complete and professional invoices.
Learn more