Accounting
Business startup
Starting up
a business: A short guide to demystify accounting
You would like to start up your business, but you're not really sure where to begin? You realize that you have many decisions to make and you hope that you don't forget anything? Efficient accounting is one of the key success factors of a business. Put all the chances on your side from the beginning.
Even if you intend to delegate the accounting of your future business to a professional accountant, it is important to know a bit about the subject. This allows you to understand the work that they do and make better decisions. You will also be able to do part of the work yourself and save money or organize your information efficiently (so that your accountant likes you).
Hence, here is a small guide to demystify accounting and help you implement it.
The decisions to make and actions to take
Before starting
Choose the legal structure of the business
One of the first decisions to make when starting up a business is choosing its legal structure. This will greatly influence the way you do your accounting. In fact, the various company structures have different legal obligations and it is to your advantage to take the time to learn more about them.
Find an accountant
Even if you do a portion of your accounting yourself, it is highly likely that you will have to do business with an accountant for your income taxes and financial statements, if any. Consequently, selecting and meeting one as soon as possible so that they get good knowledge of your business is a very good idea. That way, the accountant will be able to help you if you have questions or problems.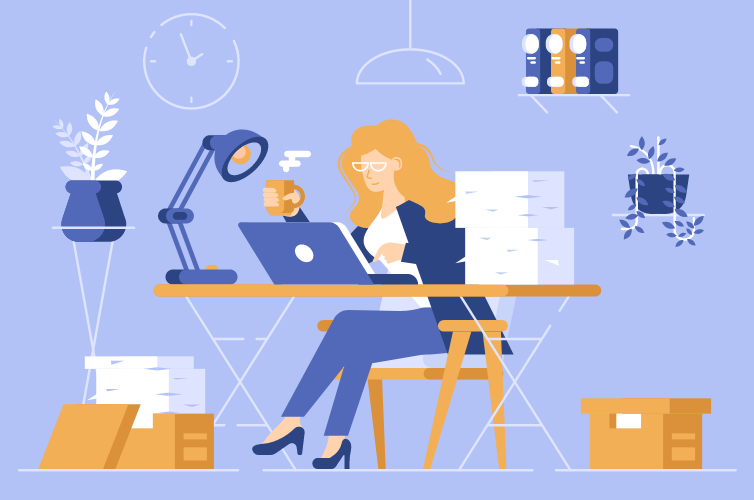 Consider the payment methods
Several payment methods exist and each one has its own features. It would therefore be a good idea to look over them as early as possible and make arrangements accordingly. Would you like to receive payments by credit and debit card? In this case, you can take the time to get informed about the types of terminals available and the fees related to these methods of payment in order to find the one that suits you best. Do you want to offer your customers the option of paying cash? You will have to set up a cash register and a system to manage it. Do you want to take online payments? You will need a system to process them. Certain accounting software, like Acomba, have a system integrated directly in the application!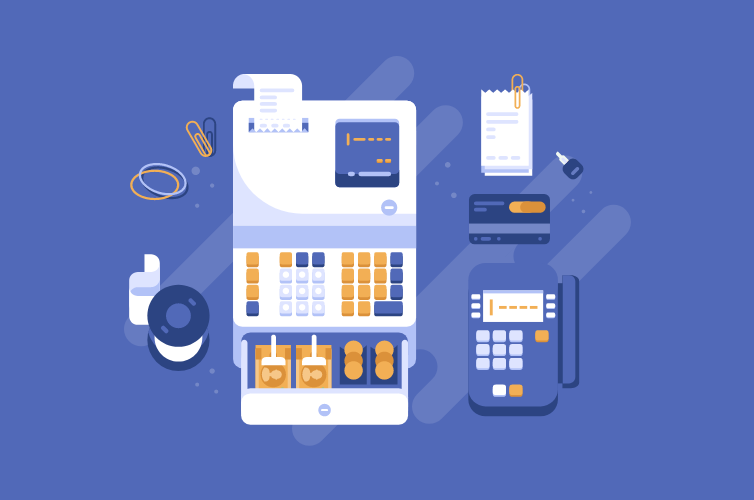 Once the project has started
Choose your accounting software
If you do business with an accountant, they will probably have suggestions for you. Several solutions are available on the market and it is preferable to evaluate the possibilities according to your needs. Hint: Excel is not really a recommended option.
Establish your chart of accounts
Simply put, the chart of accounts combines the account names and numbers for the business. It is found in the accounting software and is used as a basic structure for your accounting. It is used to rapidly find tax information, and it is very useful when the time comes to produce your financial statements. Several accounting applications offer basic plans which you can modify according to your needs. You accountant will be pleased to help you in this area.
Open a business bank account
In Quebec, only joint stock companies are obligated to open a professional bank account. That said, it may be a good idea to open one even if you are a self-employed or other type of worker, since it will allow you to differentiate your personal and professional operations. It makes management much simpler!
Register for tax files
Many new entrepreneurs wonder if they must register for taxes. Basically, it's not necessary if your total revenues are lower than $30,000. Beyond this threshold, you must register for and collect taxes. You can still however register for taxes even if you are still not making $30,000. The biggest advantage of doing this is that you can claim the expenses that you will have in order to start up your business. You have to go through the government of Quebec to register for provincial and federal taxes.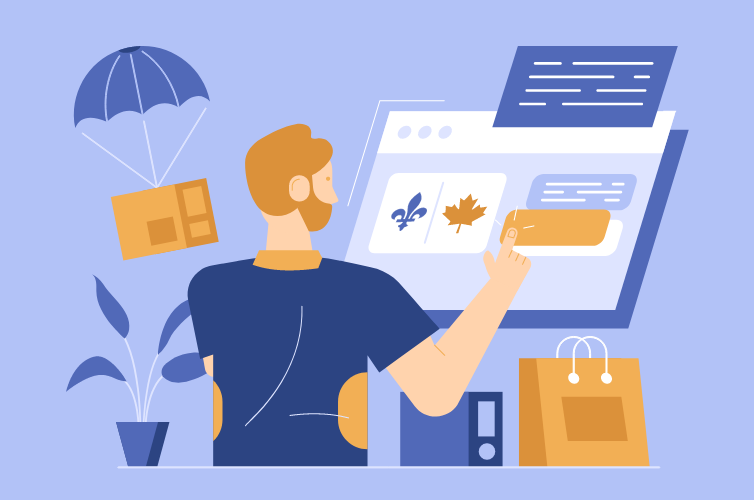 Once your operations are launched
Do your accounting
Accounting consists in recording income and expense operations according to the established chart of accounts. Many people find accounting dreary whereas in reality it is a precious ally. In fact, accounting plays many useful roles in your finances, including: allowing you to follow up on the past and current situation in order to make comparisons and forecasts, follow expenses in order to master them, follow up on inventory and invoicing, validate your profitability and, finally, it helps you save time in the event of a government audit.
To make your accounting easier to do, we recommend that you keep all evidence (invoices, receipts, cheques, credit notes, etc.) and classify them by category and by date. This way you can enter your data in an orderly manner and you will not forget anything. You can consider doing your accounting every day or once every three months if you don't have a high volume of transactions. The advantage of doing your accounting each day? The transactions are still fresh in your memory, and it doesn't take much time!
Steer your ship in complete peace
Implementing and managing business accounting is not an easy thing when it's not your field, and it can be intimidating at times. It is also a very important element which must be well done if you want to sleep soundly!
But don't worry, there are resources to support you in this process and help you navigate in complete peace. These explanations will also give you a better understanding of how business accounting works and will certainly help you make enlightened decisions for your emerging project.
Do you want to learn more? Read our article on the 8 accounting terms that all entrepreneurs should know or visit our training centre!
See the introductory accounting training
Learn more