News
Product
What are
the differences
between
Acomba and
Acomba X?


The new generation of a software application is the opportunity for developers to offer their customers an updated product offering, more in line with the new realities of the industry. More than just a simple update, it's a complete overhaul of the entire building, from the foundations to the roof. This is the project we have been working on for the last few years, by gradually rolling out the new generation of our feature product: Acomba X.
For an accounting and management software, rolling out a new version of the product requires meticulous attention to detail. Since it is a fundamental business management tool, you have to succeed in developing an application that enhances the user experience, but without changing their habits too much. You also have to consider the fact that, when users are satisfied with their experience with an application, as is the case with Acomba, you have to provide excellent reasons to migrate to the new generation of the product.
In order to help you to better understand the transition, we have decided to share with you the main innovations that make Acomba X a worthy successor to Acomba. We are also taking advantage of the opportunity to share some of the reflections that led to the development of Acomba X.
SQL database
The database of an application like Acomba is the backbone that supports the entire system and the user experience greatly depends on it. The subject is a little technical, but when it is a question of the company's data and operations, it is probably one of the most important aspects to consider. Therefore, choosing a database system for Acomba X required some serious reflection: Should we develop a proprietary system, like we did for Acomba, or opt for existing technology?
After studying the question, we determined that an existing technology would offer greater flexibility and give us more freedom. We therefore chose to adopt the Microsoft SQL Server database system. This system is an adaptable tool which can be used to build large databases and offers vast customization potential. For users, this means better fluidity, less data recovery and less corrupted data. It also allows for greater flexibility, such as the possibility of making backup copies even if other users are using the software at the same time.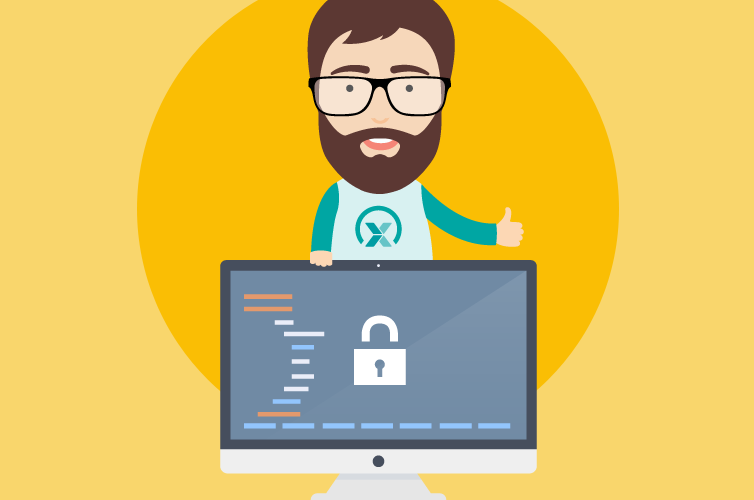 For our part, by adopting a very widespread technology that is regularly updated, we have the guarantee that the product can adapt and be ready for the future. More importantly, it frees up our developers and allows us to focus on what is essential for us: Improving the user experience and developing new management functions.
Revised and updated interface
Our mission with Acomba X was to make it more fluid and user-friendly, but without fundamentally altering the application's workflow. After all, Acomba has been supporting Canadian SMBs for over 25 years and we want our experienced users to get used to Acomba X rapidly.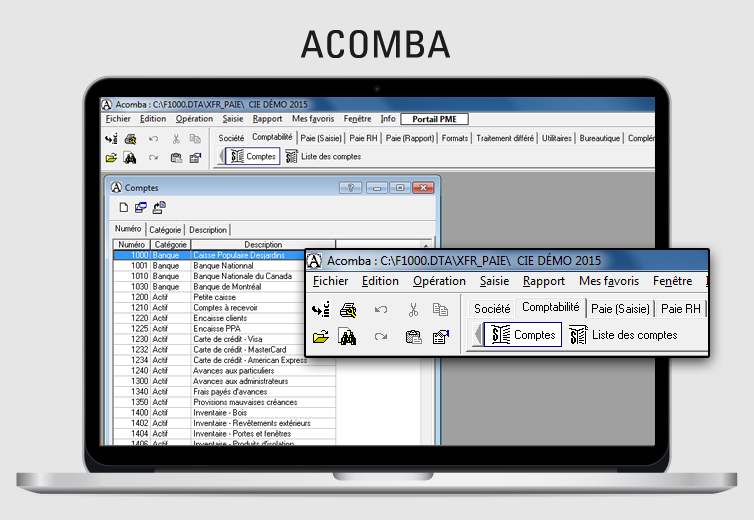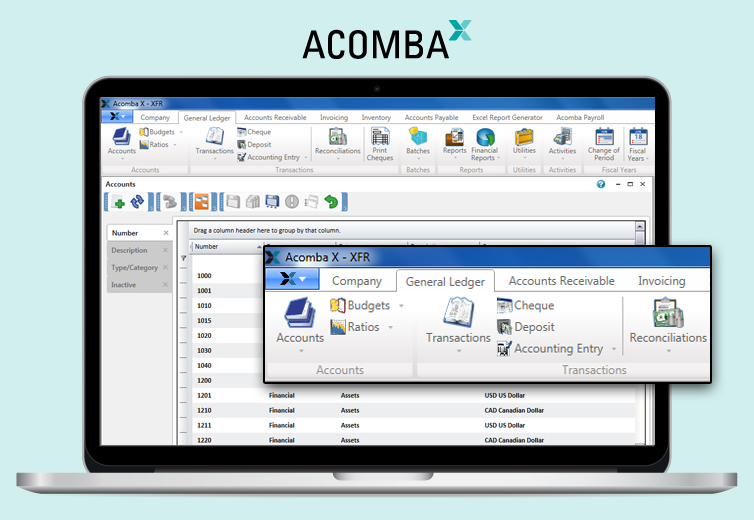 Hence, the Acomba X interface offers an intuitive visual experience which makes it easy for experienced users to find their way and helps new users to rapidly develop effective work methods. Acomba X also includes numerous optimizations that are designed to allow users to work faster while enhancing their experience. For example, several customization options allow users to decide how they are going to work: Which columns to display in a window, in which order, etc.
Greater flexibility: Three entry modes
Acomba X is the only solution on the market that offers three entry modes. This flexibility allows users to work exactly according to their preferences.
Comparative table of accounting entry modes
By using accounting per date in real time, the transactions have an immediate accounting effect. It is no longer necessary to generate an AP Transfer Report, AR Transfer Report or Closing Inventory report to transfer them to the general ledger. This entry mode also allows users to delete accounts receivable and accounts payable entries, even if they have been transferred to the general ledger.
New functions
The flexibility of the technologies that we used as the basis for Acomba X gives us a great deal of leeway to develop modules. That is why Acomba X modules contain new functions which, in many cases, would have been difficult, even impossible, to integrate in the old generation of the software. This freedom also allows us to develop completely new modules.
For example, here are some of the most important new features of Acomba X:
Accounting by date or by period.
Archive all financial data in a single database.
More flexible accounting, which allows users to post entries in past and future fiscal years.
Accounting inventory: automatic entry of inventory changes.
Currency management.
Advanced security management by user.
Greater flexibility in the length of fields, the number of notes, the number of characters, the number of segments and the quantity of payment methods.
Obviously, Acomba X has several dozen new features and the best way to know them is to try out the software. Acomba users who are subscribed to a service plan can download Acomba X for free. All you have to do is ask for it!
Ongoing development
Acomba X users can expect more new features, optimizations and good surprises. Our research and development team is working hard to make sure that the software always exceeds expectations in terms of technology and user-friendliness. Already, the vast majority of accounting professionals that we presented the software to say that they are ready to recommend it to their clients.
Our long term goal is to grow with the entrepreneurs who choose to trust us for the management of their business. With Acomba X, we have what it takes to keep up with the pace of technology and make sure that our software remains the choice of Canadian SMBs for a long time.