Use standard Microsoft tools to create custom reports and applications.
Whether you are a programmer or an experienced user, the ODBC for Acomba will help you quickly create reports and applications for your specific needs.
Preparing Reports
Develop the reports you need using specialized utilities such as Crystal Report and Access. These tools are very powerful and, used with the ODBC for Acomba, they allow you to quickly produce reports in the format you desire.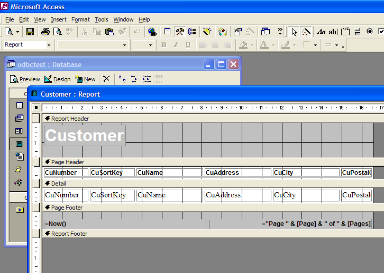 Importing and Exporting Data
The ODBC for Acomba gives you read/write access to most Acomba data tables. You can, therefore, import or export data with or without making transformations using a program such as Access.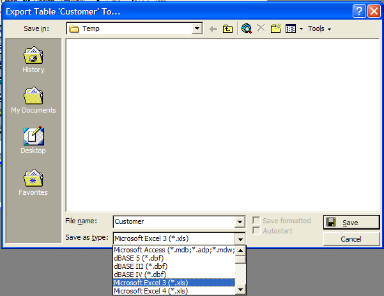 Developing In-house Applications without the SDK
Using the ODBC for Acomba, you can now develop Acomba-compatible solutions without using the SDK. You can use development environments such as Visual Basic, Delphi or Access and benefit from the available advanced screen and report generation functions.
Query and update data using standard SQL queries
Use wizards to create screens and reports
Use controls in bind mode
Connect to Acomba with DAO or ADO using an ODBC provider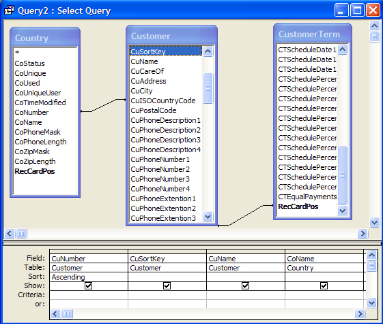 Integrating Microsoft Office
Using external data access options available in the Microsoft Office Suite, you can increase your productivity.
Here are a few example applications:
Import compatible data into Excel for analysis or to create graphic representations
Merge data with Word to print envelopes, labels, catalogs or personalized letters
Develop reports or applications using Access
Update your contact list in Outlook by directly importing your Acomba customer and supplier lists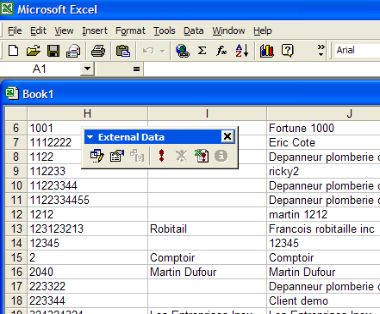 Benefit from our team's expertise
For all requests for support related to their development activities, ODBC customers benefit from the same service that is offered to compatible software developers. Requests for support are made by email only and our team usually replies within one working day.