Management tips
Technology
Beyond accounting software: how to benefit from connected solutions
It is already well-known that properly using your data can have a huge impact on managing your business and, by extension, on your results. However, to optimize this effect, choosing the right tools is absolutely crucial.
Your accounting software generates and archives a staggering amount of information and thanks to this data which passes through your accounting software, it is able to provide services that go well beyond accounting. This is where what we call "connected solutions" come into play.
See beyond accounting to become more performing
Have you ever heard of customer relationship management software? The benefits of online sales in Quebec? The advantages of a mobile application for invoicing on the road? These are examples of connected solutions, i.e. software applications that connect directly to your accounting software (and the valuable data it contains).
The main benefit of connected solutions: By passing through your accounting software, all of your technological tools speak to each other. By placing your accounting software at the heart of your technological ecosystem, performing all your daily tasks suddenly becomes much more fluid.
Concretely, centralizing your data greatly reduces manual data entry and the repetition of similar tasks; you no longer need to make the same modification in 3 or 4 different programs, these changes are made automatically. A connected solution allows you to avoid dual data entry while saving you a great deal of time, in addition to greatly reducing the risk of error.
In what ways can you become more efficient?
As an entrepreneur, you are likely familiar with this reality: A head full of ideas, not enough time, limited means, need for more resources, etc. However, you can get around these obstacles and become more efficient by improving various aspects of your business management (and by choosing the right connected solutions to get there). Here are a few examples.
Structure your sales and marketing department
Failed follow-ups of potential customers, undocumented sales activities, under-qualified customers, does any of that ring a bell? These problems are often the cause of lost sales opportunities and that is why it is essential that you acquire a solution that will enable you to structure your sales and marketing department.
A CRM connected to your accounting management software will make it easier to follow up with your customers in order to offer them the best possible experience, in addition to automatically synchronizing useful information to improve your relationships with your customers and facilitate your sales process: Contacts, customers, information on sales, etc.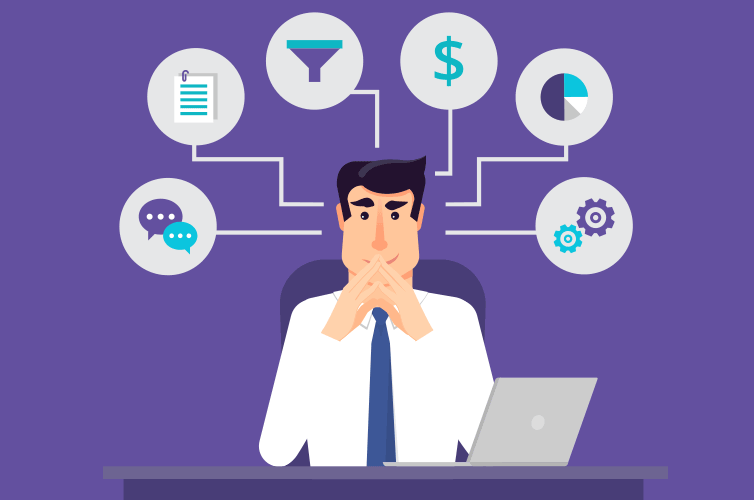 With a CRM that connects to the customer data that is already in your accounting software, you will not have any data to enter manually, which means that you can get off to a quick and easy start.
Simplify personnel management
If manually gathering and processing timesheets gives you headaches, it may be time to reconsider the way you do things. Mobile punch clocks are the ideal solution for managers who no longer want to waste time gathering and deciphering their employees' timesheets. With a mobile solution, each employee punches in and out and you can then import timesheets in batches, directly in your accounting software.
Sharing important information is another aspect of personnel management that you shouldn't neglect. When your business is growing and the number of employees is increasing, it may become hard to stay up-to-date in each employee's file and make sure that they receive all the information and documents they need (such as their pay slips).
Distributing papers that are easily lost is a thing of the past! Why not opt for a secure web platform connected to your management software on which your employees can consult their file anywhere, anytime.
Optimize management of your liquidity
Your invoicing process has a direct impact on the liquidity in your business. The faster you invoice, the quicker you receive your payment. That's why many businesses are now adopting mobile tools for invoicing. This allows them to rapidly produce an invoice directly at the customer's location and accelerate their invoicing cycle and the time it takes to receive their payment.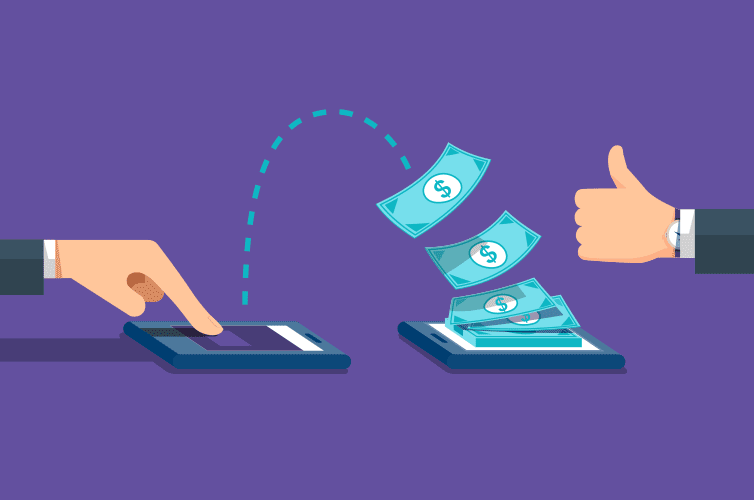 By choosing a mobile tool connected to your accounting software, invoices created remotely are automatically transferred to your software, which avoids you having to enter data twice.
Another way to accelerate your invoicing cycle (and improve management of your liquidity at the same time) is to opt for an online payment platform, fully integrated with your accounting software. Electronic payments are easier for everyone : You, your customers and your suppliers. They allow you to accelerate the invoicing process, eliminate lost time and expenses related to managing cheques and avoid late penalties, often linked to mail delivery delays. Don't miss out on the many benefits of online payments!
Sell online methodically
Selling online is not something you just suddenly do or improvise. A complete planning exercise is essential and it is important to choose the appropriate e-commerce platform for your business.
We recommend opting for a transactional site connected to your accounting software. This implies that your online transactions will automatically generate accounting entries in your software (no need to enter them manually). You will save a lot of time and avoid mistakes linked to dual data entry. On top of that, the product files on your site will be completed with the product descriptions that you already have in your inventory and your inventory will automatically synchronize following each sale.
In short, we could continue this discussion for a long time. There's no shortage of connected solutions; we could have discussed business intelligence (BI), point of sale, date stamps, project management software programs, etc.
What are the takeaways from connected solutions?
The important thing to remember is that to actually benefit from the technologies that are available to you and maximize the performance of your business, it is in your interests to favour using connected solutions. Your accounting software contains tonnes of highly valuable data. Don't let it sit uselessly in a database, make it work for you!