Tailor-made for accountants and their Acomba clients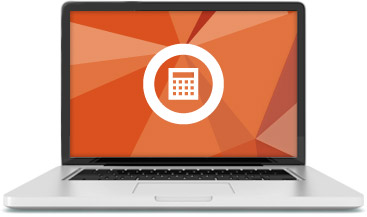 Offered only to accountants (CPA CA, CPA CGA, CPA CMA), subscription to the Accountant Program gives access to the full range of Acomba modules and the Expert and Auditor features. In addition to giving you everything you need to manage your bookkeeping activities, the program enables you to increase your productivity and improve the services you offer your clients.
The Accountant Program has all the tools you need

Perform your own bookkeeping.
A complete kit of Acomba modules

Help your clients find the right management solution.
Eligibility for the customer referral program

Simplify the work you do for your clients who use Acomba.
Auditor feature
Simplify the intervention tasks you perform for your clients in Expert mode.
Expert feature
Allows for two-way accounting data communication.
For Accountant's Drill users
Free client workstation for all of your Acomba clients with an active service plan.
Enables you to export adjusting entries.

Get answers to all your questions and develop your knowledge of Acomba software.
Service plan for accountants
Priority technical support.
Software upgrades. Access to 4 half-days of training per year (eligible for the mandatory continuing education for Quebec CPAs)
The PLUS Program is a plus for accountants

Protect your data.
Online backup*
Protect your firm's data with the automatic backup system.
*Under 5 GB package
Communicate more efficiently with your employees.
MyPaycheque.net*
Use this custom Web portal to send your employees their pay slips and other information by e-mail.
*For use in your office only.
Features especially designed to simplify your work
With the Expert and Auditor features, the Accountant Program provides a number of advantages that benefit you as well as your clients who use Acomba software.
Benefits to you
Benefits for you client

You

don't have to go to your client's location to work on his data.

Your client

can e-mail you his general ledger directly from his Acomba software.

You

are not under pressure from your client, who is waiting to carry out his accounting management tasks and enter his data.

Your client

can continue working in his software while you are making the necessary corrections.

You

are sure that your client hasn't made any errors while entering corrections and you can view the accounting entries that have been added.
With a single click,

your client

can import the corrections you've made without having to re-enter the data. The software will also index the entry numbers with a note indicating which ones were added by the accountant.

You

can work in previous accounting periods, whether at your client's location or at your own office.
Through you,

your client

can access previous accounting periods to enter new transactions and make corrections.
Whenever changes are necessary, your software's features allow

you

to modify the accounts in your client's charter of accounts.

You

have access to specialized reports that can only be accessed using Expert and Auditor.
As an accountant, you are the most important resource person for your client
As privileged partner of ACCEO Solutions and a recognized professional in your field, you are in the best position to advise your clients.
Whether they are looking for the right accounting management software for their company or a complete, integrated management solution, ACCEO Solutions offers a wide range of products to meet their needs.
Software for SMBs




ERP software solution

Our expertise helps you help them
Our experts are always available to answer your clients' questions and help them find the right solution, based on the specific needs of their company.
We will support your clients and set up a demonstration for them, either in-house or online.